Full list of questions here; last question here.
Week 31 | Book recommendations | Fans of your book might also enjoy…?
So the themes are quite broad so I'll try to capture the kinds of properties that overlap with my book.
For those in it for the adventure …
Jen Williams' The Copper Cat trilogy.
This trilogy follows a small band of mercenaries who come together to explore the depths of an ancient citadel and the treasures it keeps. Naturally, hijinks ensue. This series is so much fun. While it deals with serious topics it has a sense of whimsy and excitement to not weary you. The series has a very tabletop RPG feel with the various quests and adventures. It's modern with classic flavourings, a perfect blend of styles. The worldbuilding is solid, but what you're getting yourself in for is the cast, who are brilliant and play well off each other with lively dialogue. I will miss The Black Feather Three (and in my head that is an unofficial alternative title for the series) and I'll raise my glass to. You want fun, look no further.
The Lord of the Rings by J.R.R. Tolkien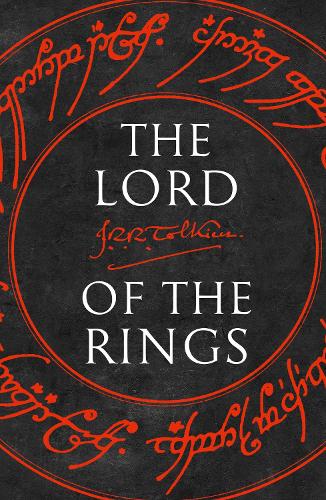 I'll admit, I did not love the book. I found it to be laboured and meandering in places but it does have very captivating parts, such as about 80% of the Sam and Frodo arc. It can be quite touching as well. Be that as it may, my love for Middle-earth was sparked by the timeless adaptation by Peter Jackson. It's a beautiful amalgamation of production, music, and actors. A heartwarming tale of friendship and personal strength, monsters and heroes. It's one of the blueprints of all my work. If you didn't read, maybe give it a watch.
For those who like great worldbuilding …
The Stormlight Archive by Brandon Sanderson
Sanderson has kind of gained a name in fantasy for his commitment to worldbuilding. Few go to the depths that he does (and do it well). He's written many, many other books in the 13 years he's been active but these stand out in pure imagination alone. I have a softer spot for his earlier Mistborn series but I like the world of The Stormlight Archive more.
So disclaimer: while I think you can jump in fresh, I would recommend getting a feel for his other work before you settle into this. Three of the projected ten have been released and they're at least 1,000 pages each, they're doorstoppers. Saying that though, I read Words of Radiance in three feverish weeks one summer, with many nights ending with the birds chirping and the sun cresting the horizon. These are epic and long and the series isn't done yet lmao. But yeah, in terms of imagination, this is what I aspire to be like.
I'll give a quick nod to The Wheel of Time by Robert Jordan, baby. I have issues in the storytelling style, pace, and characterisation in places, but man I can see how it captured people's imagination. The worldbuilding is a consistent highlight when reading it. People like Brandon Sanderson especially owe Jordan a great debt. This could go in the adventure category but I think the world is more noteworthy in my opinion.
I've also been reading around Malazan by Steven Erikson for a bit and it seems to touch on the kinds of beats I want my future book to go on but I can't attest to that with which I have not read. I have the first two books but I'm not ready to dive in just yet.
For those who are not shy about darkness …
A Song of Ice and Fire by George R.R. Martin
O-o-of course. Like many, Martin's vision captured my imagination when the show aired back in 2011. While it's quite complex, it does scratch the surface of the intricacies of the book. The first way through you will miss shit and only through re-reading or going through theory rabbit holes (spoilers all books/seasons). It is intricate stuff and I hope to make something as subtly intricate as this one day. If you like politics, magic, a bit of darkness and mystery, this is right up your street. Take your time.
The First Law trilogy [and extended works] by Joe Abercrombie
This is some of the grimmest grimdark that every grimdarked. I borrow from grimdark but I'm not always a fan. But Abercrombie has a deft imagination with brilliant black humour and characters with some involved worldbuilding as well. If you want a typical fantasy, move gently along. This is very much anti classic fantasy but it blends a lot of elements of classic tropes like the quest and warring nations to be recognisable. Subversion is key. Prepare to be depressed by the end of the brilliant trilogy, but that is true of all his books. I hope my book is similarly subversive if in not such a grand way—elements but not all are subversive in my book.
Honourable mentions are people like Robin Hobb. I recommend the Liveship Traders but many go for the Farseer trilogy. The reason that this isn't a main category is that they're quite dissimilar to what I ordinarily write. But I might be wrong.
Bonus round: video games. I've spoken before about being heavily influenced by video games and I think as much as any other property it is my biggest influence although television and books are growing for me as well. I think people might like my holy trinity of video games that I spoke about in my first post I spoke about games by Yasumi Matsuno have inspired my approach to tone and storytelling. Final Fantasy IX has been a huge influence on me and is the reason I write. If you want fun, adventure, a bunch of misfits,t it's right up your alley, and a lot lighter than Matsuno's work.