Good art must aim:
1.) to have genuine ideas to express
From Bond to Creswick,
Stroud to the Royal Academy of  Arts.
We were perhaps the most artistic town in England once.
This province is most sympathetic to innovation.
Or so I've heard.
2.) to study nature attentively
I trace the line of our state—
not the veins but its shape.
I'm on the quest for the essential, see:
the "quiddity of what is observed".
I'll sit near Cox and stare from the central throne
at the emerald expanse in our crane-hugged city;
unbroken boughs that sift through a cottony sky
and stand pretty and giggling in the breeze.
3.) to engage with art that is heartfelt
Light everlasting:
a ceiling of blue
curtained with black and brown
dusting the twilight.
Two pearl necklaces, hard at work,
more precious than blood diamonds.
Silence speaks loud, hard, and fast
to linger.
Awkwardness is a scream.
I come undone.
4.) (most indispensable of all) to be the best of one's ability at a given time, or, Make Good Art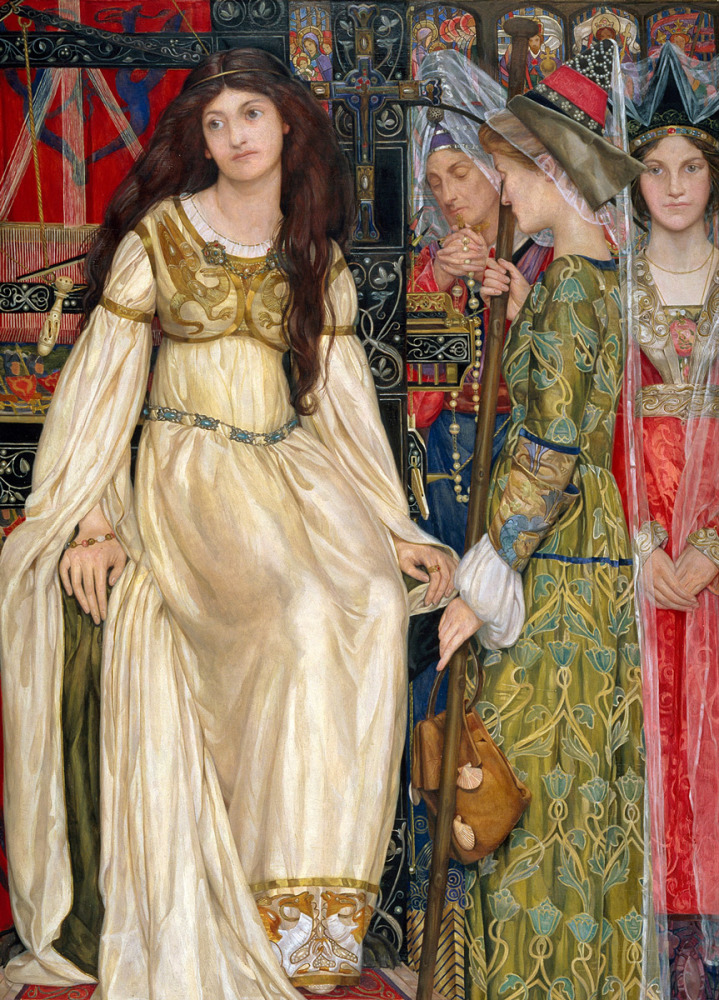 My pen won't cease:
The ink flows like Rea,
spreading across the page,
ideas spilling from a hidden crease
in my brain.
Will this streak last an age? (I hope so.)
Ah.
Now I am alone.
How long to wait to trouble this
erratic genius
whose independent thoughts                                                                                     elude me
and my intentions?
They slipped away unnoticed, undertow.
Into that locked palace, with no path or
point of entry.
What means can I use to tempt them?
Snacks or sweets? A kiss on a Sunday?
Perfection cannot be achieved out of nothing!
Hollow city,
remember when you sang to me?
Your voice rippled the still canal,
refracting the joy of gods
and I felt sick
as we wandered around the Venice of the North.